Etude House Dear My Wish RD302 Look + Review
Good evening everyone!
Almost everyone in my dorm is leaving Korea next Monday so it's a very depressing mood lately. Everyone is sending their shopping goods back home and busy packing up all their things. I didn't bond with most of them anyway so I'm happy I don't have to say goodbye to my friends just yet 🙂 However, I also did some packing today as I'll fly to Japan on Monday! Can't believe the time is finally here…the last two weeks have been terribly slow. I got many requests for showing how the Etude House's Dear My Wish lipstick in RD302 looks like when worn and I shall deliver.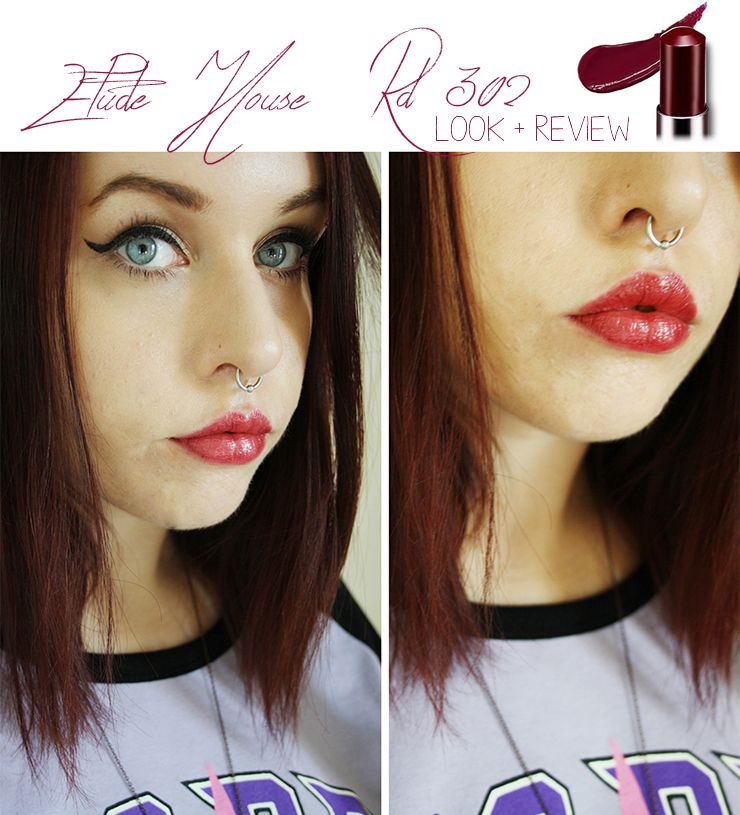 It is important to note that the lipstick looks a bit lighter in these pictures than in real life. The actual color that shows up on the lips is more close to the swatches I did prior to this post:
So it's not as dark as in my swatch but also not as red as in my pictures. I always get frustrated when colors don't show up true to life no matter what kind of lighting I'm using. It is a beautiful darker red shade that you can rock on the night out with your girls or to any other special occasion!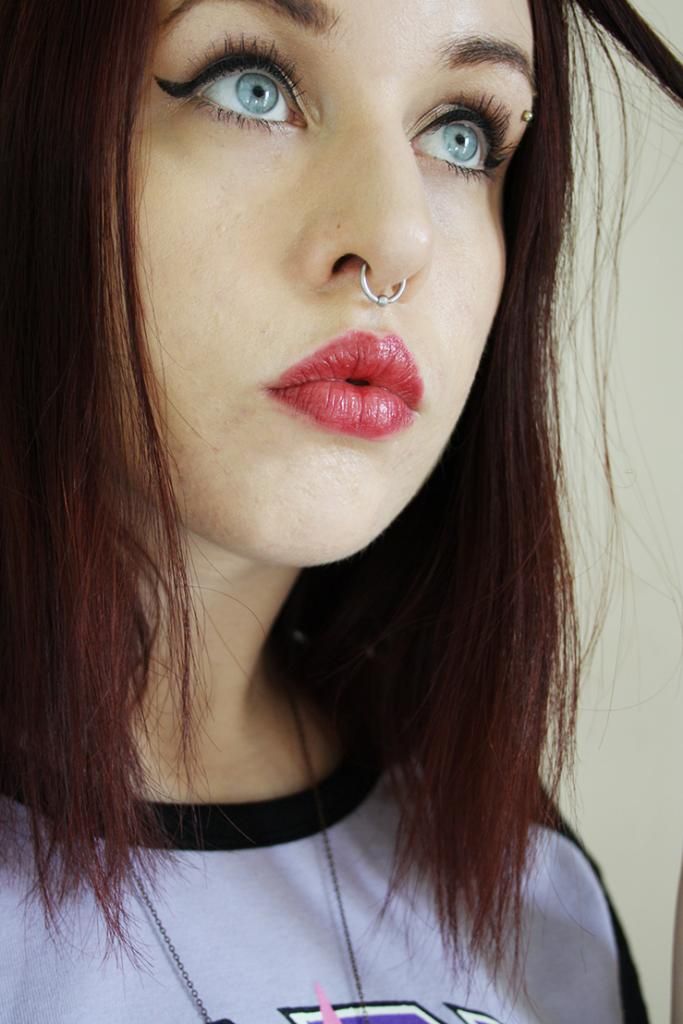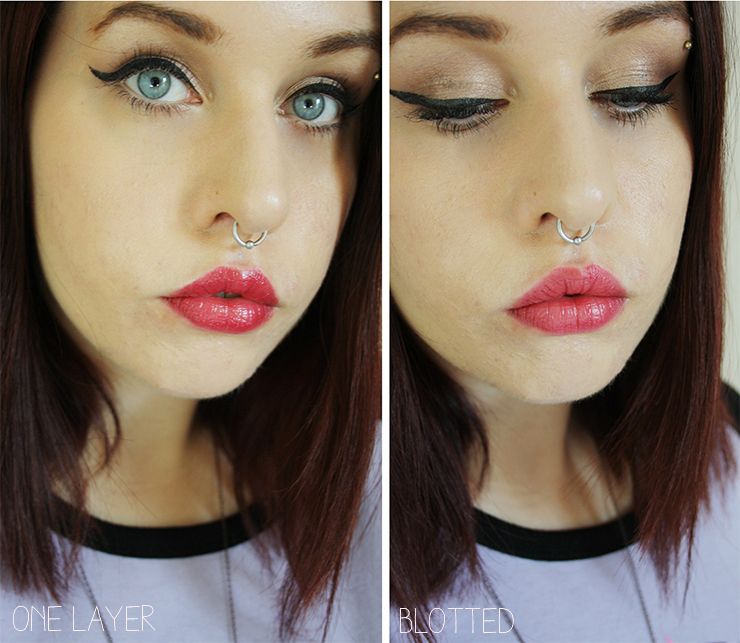 You can definitely see that the color shows up darker on the outlines of my lips and I am not sure why that is. I did apply the lipstick directly from the tube, but I think this would definitely better to be applied with a lip brush because it wears patchy very easily. When blotted, this color can even be worn on an everyday basis as it takes away from the boldness of the color. 🙂
The lipstick itself is very smooth – in fact almost too smooth! Direct application is very tricky and can get messy easily so please take my lip brush advice to heart. I would also recommend a good base + lip pencil to make this last longer. Due to its smooth consistency it wears down soon if you drink/snack a lot – I couldn't manage to drink my tea without leaving a lip stain behind every single time. So if you don't mind reapplication and a bit more care when it comes to lipsticks you will get an absolutely non-drying lipstick in a gorgeous color. If you are drinking tea like me 24/7, than this will be your special lipstick for days when you feel like putting in the effort, but it probably won't be my go-to lipstick.
I'll be driving to Ansan tomorrow, almost an hour outside of Seoul, to visit my lovely friend Susan one last time before I'll leave for Japan! I packed her some German chocolate, ginger bread and facemasks as Christmas presents and hope we have a relaxing day. Oh and enjoy these pictures of me with "long" hair, because they will be the last in quite some time that you'll see! 😀
Sam