Good evening everyone!
Wow, I have gotten an overwhelming response to my giveaway, thank you everyone who already entered! A lot of you were curious what actually my favorite sheet mask would be – I won't tell before the giveaway ends, but I already prepared a huge "Battle of the Sheet Masks" post that will go up afterwards 🙂 I have tested a variety of sheet masks since I came to Seoul; some are very well known brands and some are not very prominent online so there's a bit of everything. Before it gets too late though, I wanted to talk about December. December rushed by like nothing else this year and I have been busier than I actually remembered! I had my last Korean final in the beginning of the month that went very well so now I am "only" left with my two thesis. I should start soon. I am just SO lazy at the moment, all I want is curl up in bed and watch TV series or sleep. On top of that, I am also really sick which is why I am stuck at home this weekend although I had lots of plans. 🙁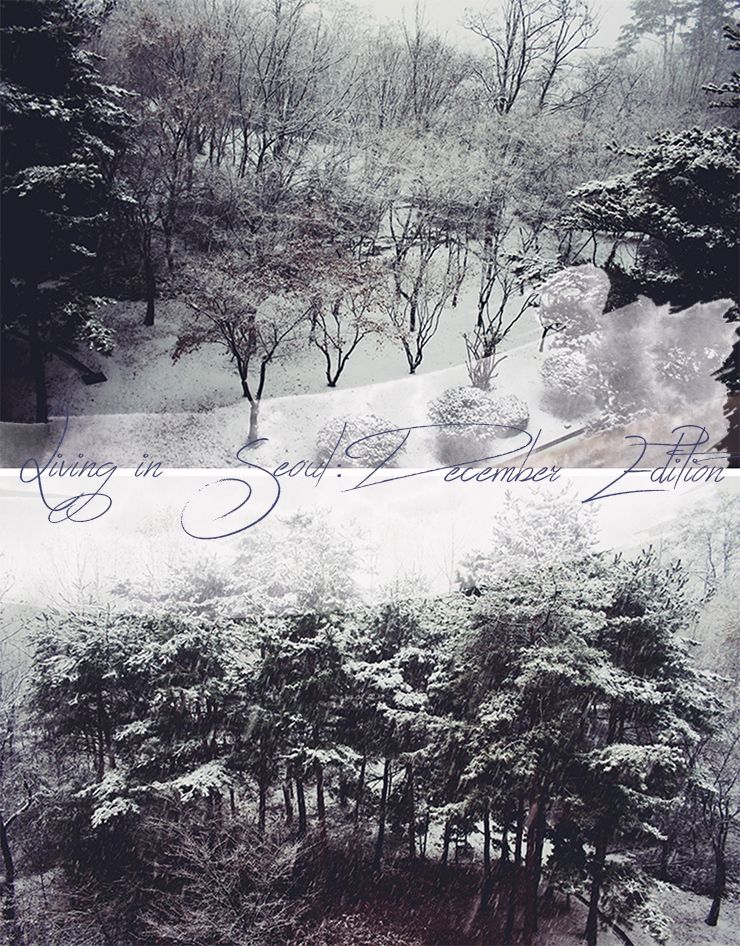 The short story: It got cold. Like, really cold. Minus 15°C cold. I never ever want to leave my bed again cold. Also in the beginning of December, there was actually a little European Christmas Market which was mainly targeted at the foreigners living in Korea I think. Although it was really really small I loved that they had that! I was craving Glühwein (mulled hot wine) since the beginning of November and even asked my boyfriend to buy me a bottle or two so I can enjoy it when I get home as I don't think it is still sold in February. My amazing friend Heejung accompanied me and together we did drink Glühwein, had Czech sausages, the best Amarula cheese cake in the entire world (totally attempting to recreate this when I'm home and have my oven back!) and some more.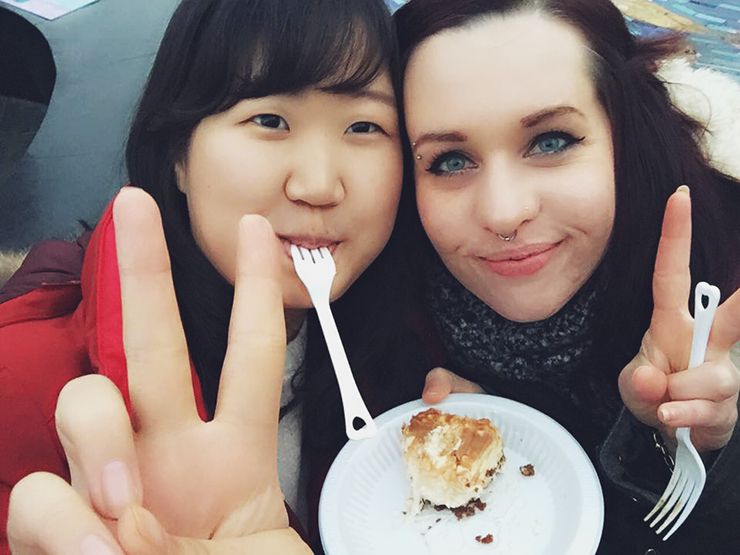 Heejung, me and the best cheesecake in the entire world.
Shortly after, Mrs Kim, the German professor at Sungshin University which is just around the corner from Korea University invited us German students to dinner because she, frankly, kind of forgot about us and remembered when she met us at a party. She wanted to introduce us to a special part of Korean culture so she took us to a very very fancy restaurant that specialized in Korean royal cuisine. I looked it up later and saw that the restaurant was ranked among the Top 10 restaurants in Seoul.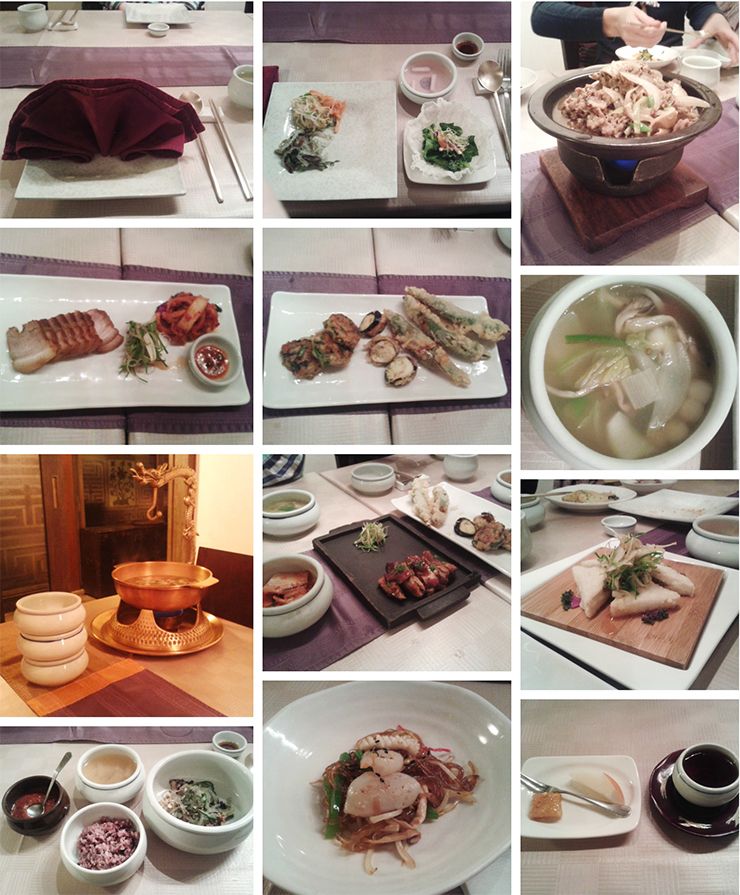 Needless to say, the food was amazing. I have no idea how many courses we had, maybe 10? 12? Everything was arranged beautifully, the waiters were very discreet and Mrs Kim explained us a lot about the meanings behind the dishes which was super interesting! I'm really glad she put so much effort into showing us something special. Also, Mrs Kim is one of the funniest persons I know, great woman.
Short before leaving to Japan I met with my best Korean friend Susan again and I was sleeping at her place (….again) and we just had fun being together, eating food, doing our nails, watching Harry Potter in the middle of the night/morning. I didn't really sleep because her neighbor was throwing a party until 7 in the morning and the walls in her apartment complex are very very thin. So here we are on the next day, without make-up, looking completely beaten but still happy as we were shopping Christmas presents for our mutual friend that I was visiting in Japan. (You can see in my outfit that it was still very very cold)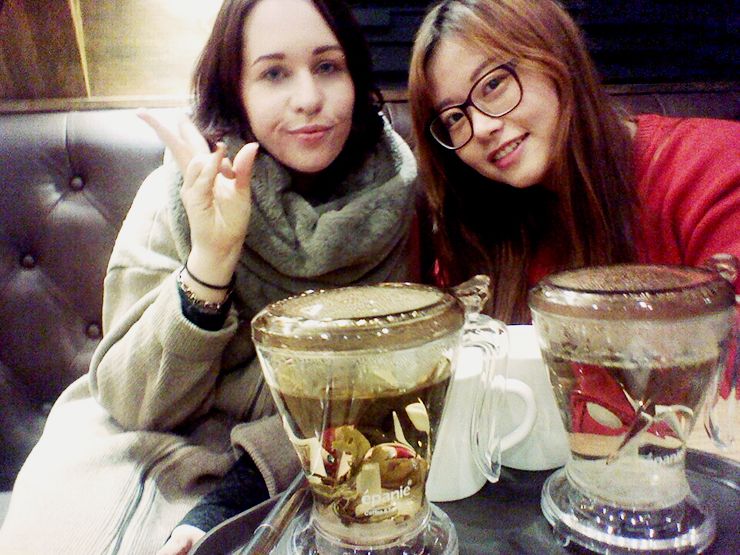 Susan bought a selfie stick for Pachi. After I told her that Pachi hates to take pictures (of herself) she gifted it to me 😀 And after using it she kind of wanted it back because it worked so well lol. We had lavender tea which was actually amazing, I may have found a new favorite of mine. On the next morning, my last morning in Seoul in 2014, we had a Christmas breakfast, made chocolate pancakes with strawberries and bananas and Susan insisted on Christmas decoration 😀 I always have so much fun hanging out with her, she's the best.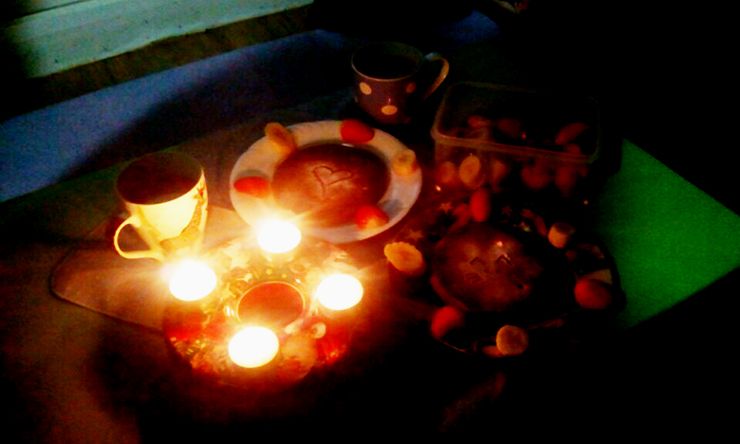 The day I left for Japan was also the day when approximately 90% or more of the people in my dorm were leaving to go back home. I didn't really make any friends in the dorm. I already had my Korean friends and found most of the foreigners to be kind of weird so I mostly sticked to myself. I did however find someone I really liked, my name-sharing sister Samie! She's a real cutie and I'm sad that she had to leave too. We didn't really hang out much as we were getting to know each other quite late, but at least we made it for some coffee and cake before she left! And then, of course, Japan. After spending our Christmas together at Tokyo Disney Sea, Pachi and I did all the things we used to love to do when we were roommates in Japan. We spend days at home just doing nothing, eating lots of food and playing Pokémon. We went shopping, for karaoke, had sushi and okonomiyaki and I had a very good time. It was so nice to see her again – in Japan! Of course, we had to take our beloved purikura now that we finally had someone by our side to do it with. (It's not fun with just anyone..)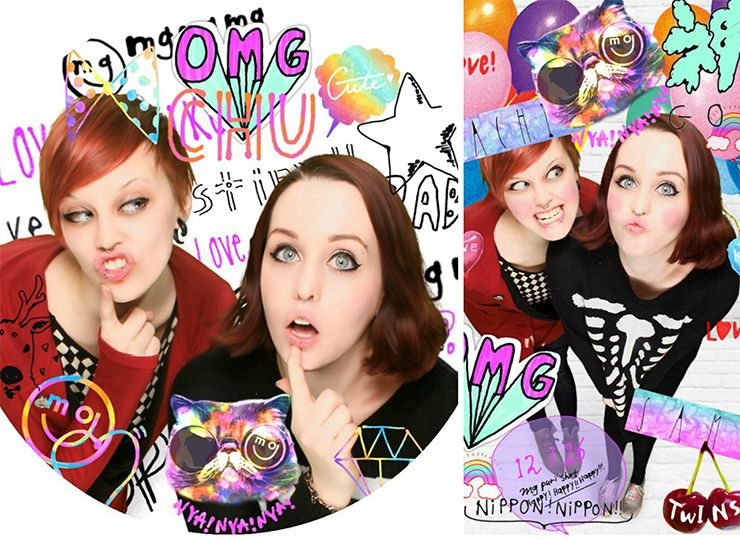 Yes, we are taking this oh so cute thing very very serious.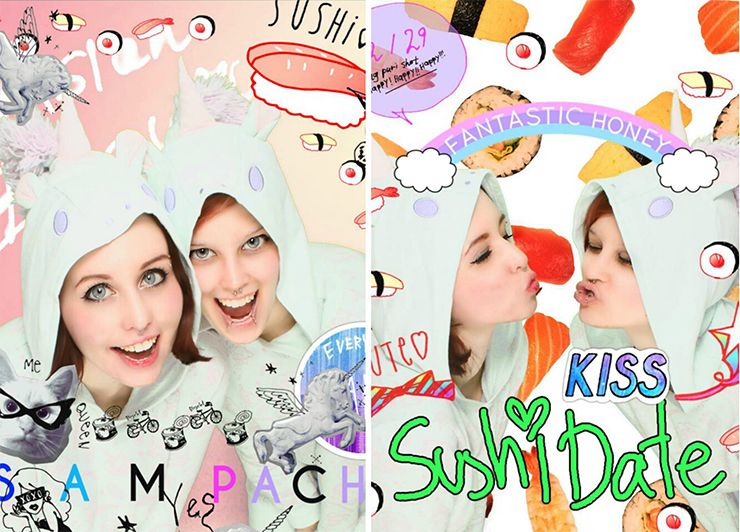 Pachi and I got this amazing jumper that has a unicorn as a hoodie!! It's the unicorn from Little Twin Stars that are printed all over the mint green hoodie. The sweater is suuuper long and we did wear it everytime we were playing Pokémon together in the evening. We were also wearing it in public as you can see. I probably wouldn't have gotten it myself but it was a fun thing to do the partner style. Also, it was on sale so…. come on. I couldn't really say no.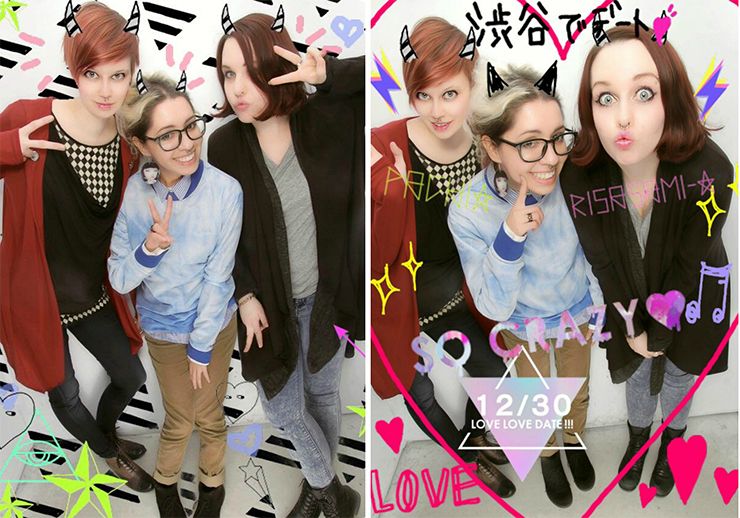 One day, we met with my friend Lisa in Harajuku and had some fun together – and no, Pachi and I are no giants, it's just that Lisa is so tiny. She's one of the tiniest person I know!
All in all, I had lots of fun in December in Seoul, although the highlight was my trip to Japan of course. I didn't want to leave! It was nice living with my former roomie together again and it was even nicer to be able to communicate and talk to people again. I realized I missed a lot of Japanese things in Korea but I wasn't aware until I went back – for example the overall politeness (as artificial as it may be some times) and the amazing service and friendliness of everyone.
I only have 18 days left before I'll leave for Germany and I don't really realize – 18 days? That's only a bit more then 2 weeks. Holy smoke. I packed my things today and prepared to send a package back home via snail mail because I bought way too many things in Korea. I try to get healthy again because next week I have quite some dates with friends of mine so being sick is just not an option.
Stay warm and healthy everyone!
Love,

Sam