Happy New Year Sheet Mask Giveaway!
Good morning everyone,
I hope y'all had a good night's rest? I am sleeping fabulously now that I am back into my own bed! I honestly am almost most excited about being able to sleep in my own bed back home, it's one of the things I honestly miss the most (despite my friends and family obviously!) Today I'll announce something that I wanted to do for weeks, but final exams and my trip to Japan came in between that somehow I never had enough time on my hands to prepare for it.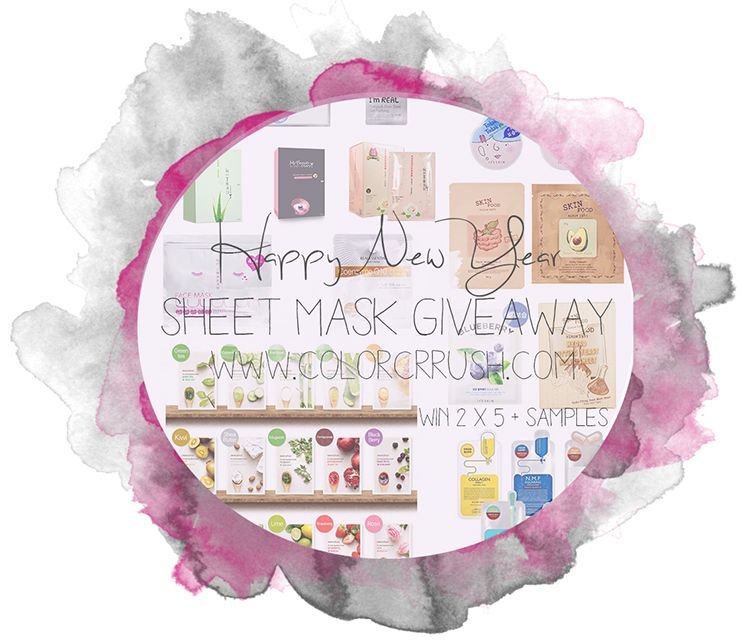 Most of you remember that I did a
huge haul of sheet masks
and to be honest – I didn't show you everything I bought. That's right. I lied to you. I'm awfully sorry, but it will be for your best – as
I am giving away 2 sets of my 5 personal favorite sheet masks plus a nice little bag of samples and some treats!
Whether you always wanted to try sheet masks but never got around to do it or are a sworn sheet mask fan, I got your back. The giveaway starts today and will run for 2 weeks, until the
20th January
, as I am leaving on the 27th of January already and need to get it shipped to you guys beforehand.
Entering is easy; the only mandatory thing is that you need to be a reader of my blog and leave a comment + your email adress in the field on rafflecopter. Whether you follow me on Google Friend Connect or
Bloglovin'
doesn't matter. These giveaways are supposed to be a little thank you to my loyal readers so that's why this step is mandatory. It's also a thank you for reaching over 100,000 page views! 😀 You can however gain up to 20 entries to up your chance at winning by doing some or all other steps 🙂 The giveaway is open
internationally
.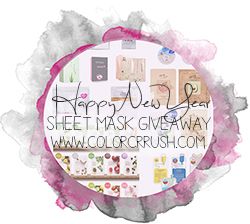 After reviewing all entries, I will draw two random winners via the rafflecopter app and notify you via e-mail. Please make sure you give me an e-mail adress that you at least check once a day as I will have to draw another winner if you don't respond
within 24hours
. (I would usually give you guys 2 days, but as I have to rush to the post office in order to send it to you before I leave…sorry for that. Time flies.) If you want to post the giveaway on your sidebar for 4 extra entries, feel free to use
this
, the button to the right or the big button above and make sure to link the image to this post. 🙂 I hope you enjoy this giveaway and hope that all my readers, old and new will enter! I wish I could send something to all of you… maybe if I get rich someday (which…. is quite unlikely with the major I have, but a girl can still dream, right?)
Have a fabulous week and talk to you soon!
Love,