Firmoo Glasses Review!
Hey my beloved girls,
Some weeks ago the lovely people from
Firmoo
contacted me asking, if I would want to test out their services and review a pair of glasses of my own choice. Me, as a newbie to glasses who just received her very first pair, couldn't resist but to try them out. I was curious and also, to be honest, a bit doubty about their service. Fitting glasses ordering through the internet? Well, that was one thing I wanted to find out 🙂
Note: This is a sponsored review. However, all I've written is my honest and unbiased view.
First, what kind of company is
Firmoo
?
Firmoo
is an online optical store that offers a wide range of glasses, sunglasses and lenses located in the United States
(I believe. Not so sure since my glasses were shipped from Dubai (: )
They offer a wide range of different styles for every possible subscription and also non-prescription glasses. They have a lot of special services, like the
First Pair Free Program
or free shipping services for an order over 39,99$!
Everyday we can spot millions of non prescription glasses wearers and we are constantly fascinated by many noted film stars' signature non prescription glasses.They instantly upgrade your look of modern,sexy, vintage or geek by wearing different styles of frames.Any hot glasses/sunglasses /goggles frames you want can be found on Firmoo, and all are available for both prescription lenses and non-prescription lenses. Are you desperate to have a new look? Now here is the chance, Firmoo has launched a First Pair Free Program to people worldwide. You will absolutely fall in love with the excellent quality, affordable prices, fashionable designs, fast delivery and the good service after trying them with paying shipping only! You even can get a refund/exchange if you are not satisfied with them. It's totally Risk free, so why not have a try?
Let's continue to the review, shall we?
When I was contacted by Firmoo I didn't really know what to expect, if they were into "serious" business or not. (I get an awful lot of stupid spam mails so sometimes it can be hard to filter out the serious ones.) I decided to try it out and wrote them an e-mail. Customer service was, unlike other companies I worked with, really quick and I always got a response within few hours. Also, they offered me help when my computer broke and couldn't place an order like I should (:
Ordering was really easy so even a newbie like me could do it! 😀 They have an online try-on system for the glasses which I really appreciated because I had no idea which kind of frame would suit my face or not. I simply logged in with my FB account, uploaded a webcam picture, marked my pupils and there it went! Surprised how well that went, I imagine try-on systems where the item which is supposed to be displayed is awfully distorted or off… but this went smoothly and I was able to soon pick my favourite glasses.
As for my choice, I wanted just classic and mature-looking glasses. I love the little nerdy frame I already have, but I think it doesn't really go well with festive dresses and events like Christmas or at work. Therefore I ordered a little silver frame with nice but subtle details on the side (:
Click here
for details on the frame I chose!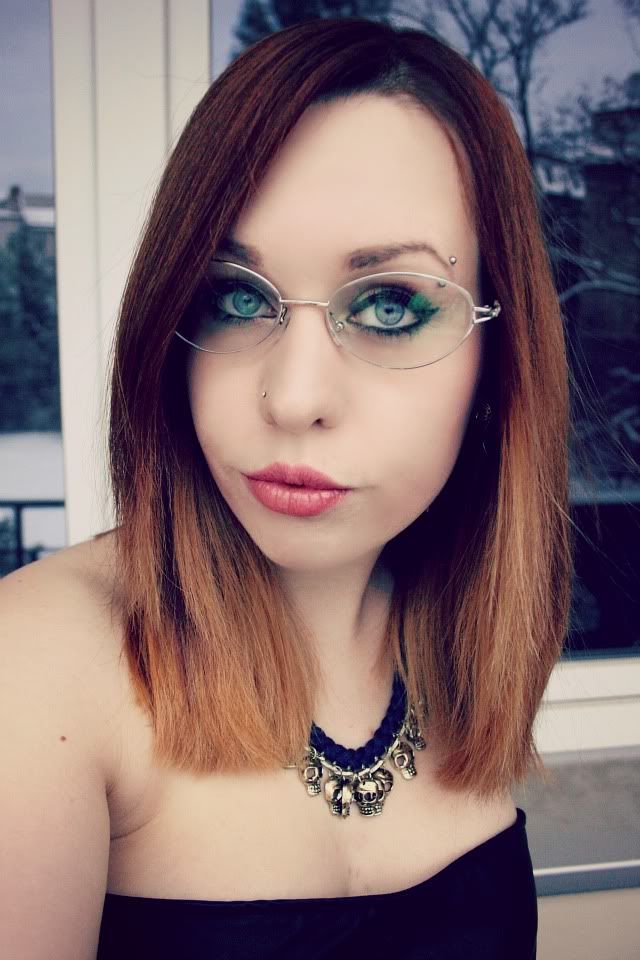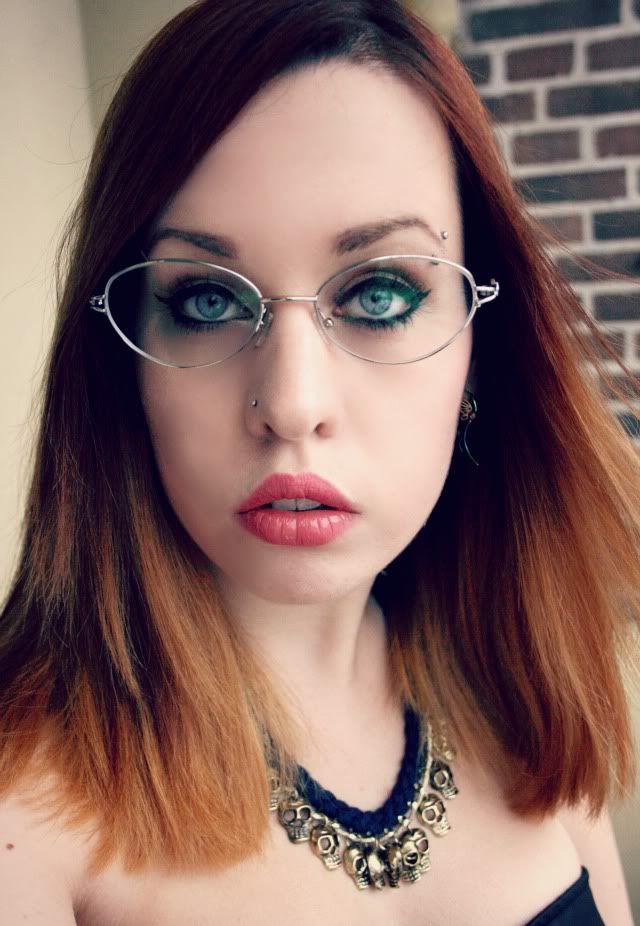 And YES, I took these pictures outside. With no shoulder top. WHEN IT SNOWED. ONLY 1 DEGREES OR STH.
I have to say I really like the design I chose! 🙂 Surprisingly,
the fitting of the glasses is just awesome
. There were some issues with the settings because the distance between my eyes and my nose is really small and they didn't offer that small a number. I wrote them a note though and since my glasses are very comfortable I guess they were able to fix this 🙂 Also, I don't feel the nose pads at all. And the frame does not slide off my face. The glasses also look exactly like the promo pictures so I really have nothing to complain about! 🙂 Happy customer here! I do look like a serious secretary with these on though.. xD Also I have to say that the things my glasses came with (box for the glasses, little cleansing sheet) were in great quality. I have nothing to complain about and recommend to buy from Firmoo! 🙂 Thank you for providing these Firmoo!
If you're interested in getting glasses try out their First Pair Free Program where you'll only have to pay for shipping, first frame wether it is prescription or not, will be completely free for you! If you have any questions, feel free to drop me an email or a comment 🙂
________________________________________________________________________________
I'm going to another Christmas party tomorrow and I will stay over night together with my colleagues! We are attending a rock party somewhere 2 hours away from Berlin that's why we will stay there to sleep and come back the next morning. When I return I'm gonna bake some cookies with my girls, Monday is university and Tuesday night my boyfriend FIIIINAAAALLY returns (btw; we had 5 1/2 years anniversary today 😀 ) Although I am tired and only want to sleep I am excited for the fun days ahead of me! Hope you all have an exciting weekend 🙂
Much love & See you soon!
Sam